DRIZLY
Where the drinks are hard, and the drinking is easy.
The best part of going to the liquor store is leaving and, at this point, life would be simpler if we never had to see the fluorescent inside of a liquor store again. With Drizly, you never will. Through their app, you have 2000+ options for knocking one back all on your phone. And since you basically have a liquor store in your pocket, you're never too far from your next drink.

Insight: Between living and drinking, there's not much time left for actually going on an alcohol run without taking time away from getting lit. When you're not chained to the liquor store, you can buy drinks where you are - on your time.

Strategy: Drizly eliminates the need to go to the liquor store. Taking the hardest step out of getting festive.



AD: Adriana Torres
CW: Logan Harvill
CC






f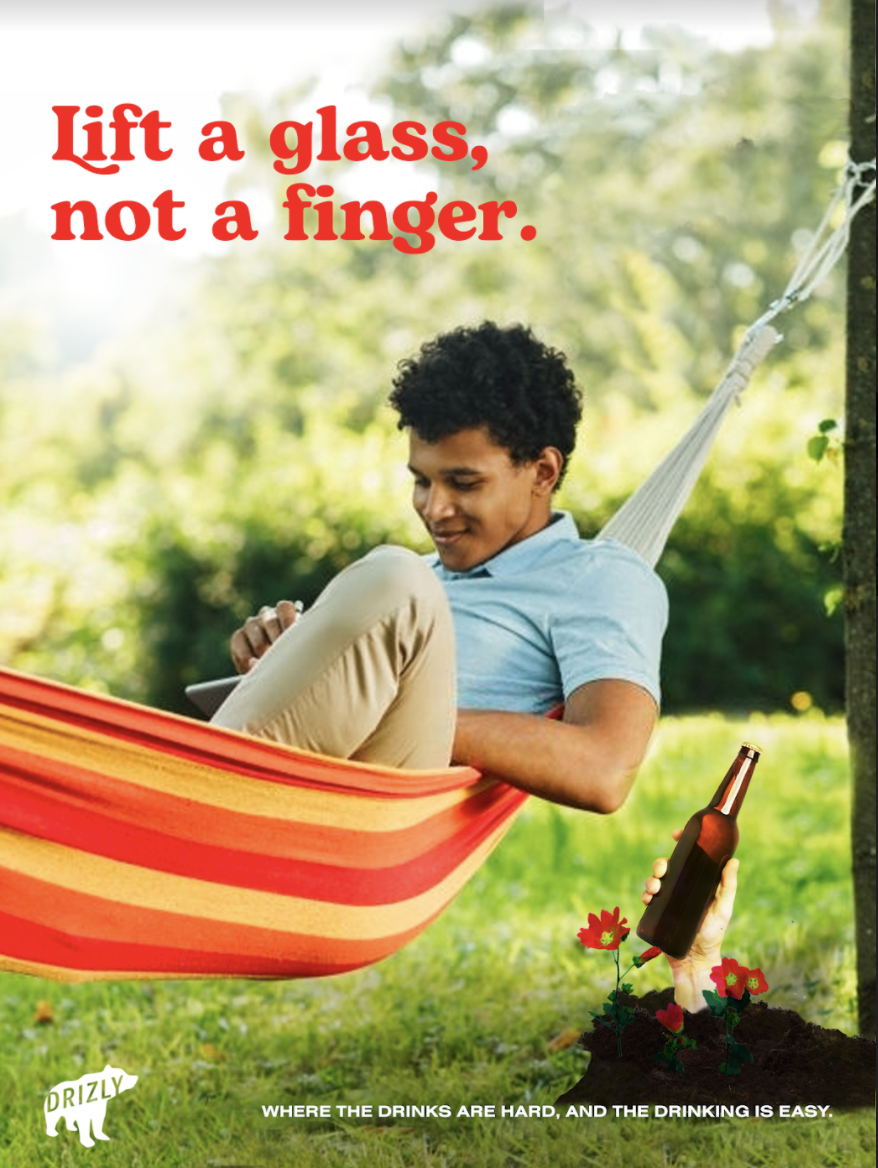 DOORTENDER STUNT:

For one night, when lucky Drizly users order drinks or drink combos, customers can opt-in to have a bartender sent to their place to make the first round and teach you + your guests how to make your drink of choice.
BILLBOARD:




When it comes to drinking, Drizly's never one to judge. However, because of their unique ability to see user consumption patterns - Drizly can turn that user data back around into content or leverage it to funny moments in culture.